Aggressive Advocacy.
Unparalleled Service.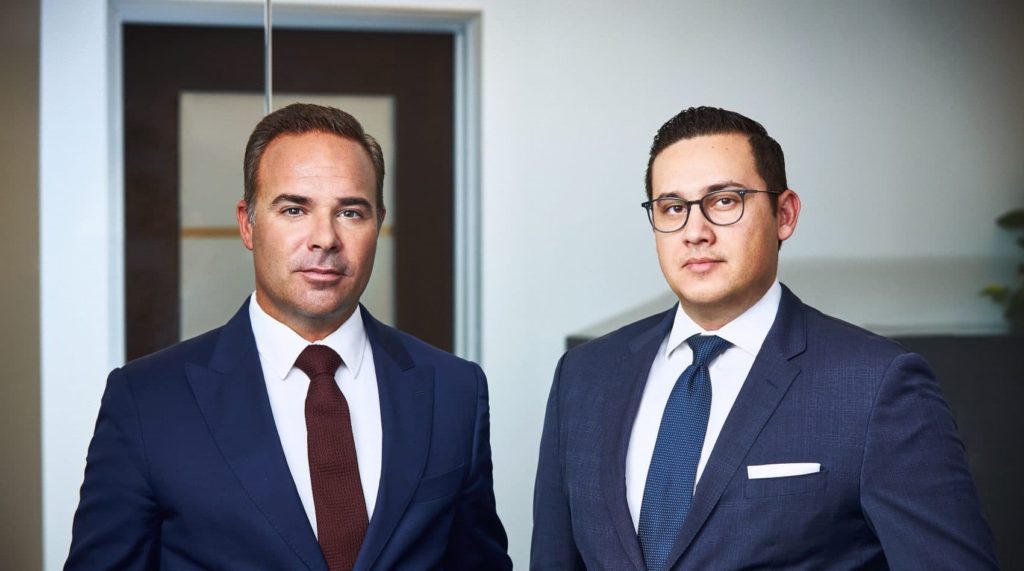 FOCUSED SECURITIES AND EMPLOYMENT LAW ATTORNEYS -
DEDICATED TO RESULTS
Girard Bengali, APC, is a formidable securities and employment litigation firm that is dedicated to taking on big business and achieving optimal results. Our experience and focus on securities and employment law issues allow us to excel in protecting the rights of our clients. Our trial court litigators are well-prepared to address the complex issues our clients face in our defined practice areas.
We provide exceptional and results-driven representation in all types of investment, commodities, employment and securities industry disputes.
We know how to counter defense tactics with strong advocacy aimed at optimal results in matters involving workplace discrimination, harassment, equal pay and wrongful termination.
We provide knowledgeable guidance and advocacy to obtain meaningful results for financial professionals facing FINRA, SEC or state investigations and regulatory actions.
We are one of a select group of law firms in the nation that addresses all types of FINRA, securities and investment law matters, including:
Brokerage Firm Misconduct
Elder Financial Abuse
Financial Professional Employment Disputes
FINRA and SEC Investigations
We level the playing field against corporate greed. Our attorneys understand how powerless securities firm customers, investors and individuals may feel after losing his or her retirement nest egg due to the misconduct of brokerage firms and unscrupulous financial professionals.
We fight for underdogs who have suffered harm due to securities fraud or employment law violations and have recovered millions on behalf of our clients.
We have also obtained stellar results for investment professionals facing FINRA or SEC Investigations. Our knowledge of state and federal securities laws is a critical resource for financial professionals facing employment disputes, disciplinary actions and state and federal securities regulatory investigations.
Contact Us for Your No-Pressure, Free Case Evaluation
Learn your legal options
Robert J. Girard, II
Founding/Managing Partner
The mission of Girard Bengali, APC, is to aggressively represent our clients through an integrity-driven approach to litigation and counseling. As a results-oriented team with the highest reputation, the firm is committed to uncompromising client advocacy and ethical standards. Our core values are character, integrity, respect and excellence. Because we focus our practice on specific areas of the law, you can rest assured that you are working with professionals with the skill and knowledge to represent your best interests at every step. Based in downtown Los Angeles, we represent clients throughout California.
Omar H. Bengali
Founding Partner
These guys are fantastic!
These guys are fantastic! We trusted them to represent us and they did so with integrity and outperformed our in-house counsel. Thanks for being such a great advocate!
Brian
Robert Girard is the best!
---
I've had several legal matters that he and his firm settled successfully and I could not recommend this firm highly enough!outperformed our in-house counsel. Thanks for being such a great advocate!
Brad
EXCEPTIONALLY TALENTED
---
Bob was extremely professional, well versed in the law, and always very well prepared. I loved the fact that he thought that a best defense was a good offense. Because he outsmarted the other attorney, I won my case!
Michael
This firm is top notch!
---
This firm is top notch! They have masterful expertise in securities and civil litigation. I remain very grateful for their representation and I would recommend them without reservation.
Rob
Highly recommend this firm
---
Girard/Bengali acted in the most professional way across the board from start to finish in my case. I highly recommend this firm to everyone who seeks transparency, execution and professionalism.
Christopher